OOC: Sorry, this is the best way for me to hit all mortals players at the same time. Some of this know more about this than others. This is a regional plot with me being the primary POC. Please distribute accordingly. ;)
IC:
Your Mortals Venue character (no, your cool vampire does not get this! :p) stumbles to bed. At some point even if you went to bed early an enormous weight overpowers you and your eyes feel like sandbags. You sleep deeply and soundly.
During your sleep you have a dream. The dream is the picture attached to this email. While at the begining of the dream you move towards the figure as you get close you hear a yell: "MOOOOOOOTHER!!!!!!!" and you violently wake up.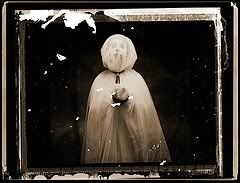 NOTE: This only happens once to you and only while your character is within the SW Region. If you have logged actions with your VST that reequire you to not go to sleep within two days of this email (hey, I've done that before) or if you have proxied your character outside the Region you do NOT get the dream. If you do not want to get involved in Regional Plot your character simply shrugs off the dream as a weird occurence and moves on.
----------------------------------------
----------------
Nicko Demeter
US2003122606
VST Requiem - CA-064D
SW ARC Tech / ARST Mortals
Email: ndemeter@yahoo.com
Yahoo IM/AIM: ndemeter